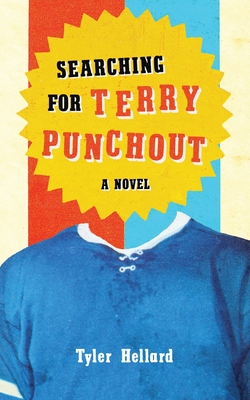 Searching for Terry Punchout (Paperback)
Invisible Publishing, 9781988784106, 200pp.
Publication Date: October 15, 2018
* Individual store prices may vary.
Description
Fiction. Adam Macallister's sportswriting career is about to end before it begins, but he's got one last shot--a Sports Illustrated profile about hockey's most notorious goon, the reclusive Terry Punchout--who also happens to be Adam's estranged father. Adam returns to Pennington, Nova Scotia, where Terry now lives in the local rink and drives the Zamboni. Going home means drinking with old friends, revisiting neglected relationships, and dealing with lingering feelings about his father and dead mother--and discovering that his friends and family are kinder and more complicated than he ever gave them credit for. SEARCHING FOR TERRY PUNCHOUT is a charming and funny tale of hockey, small-town Maritime life, and how, despite our best efforts, nothing can save us from becoming our parents. "An assured debut, wryly funny, and if it doesn't exactly carve any new ice, I'm still ready to count it as a quiet triumph."--Literary Review of Canada"It doesn't take much to get me to read a novel featuring hockey and a guy named Terry, but Tyler Hellard's stellar debut hit me like an errant stick to the head. A big story set in a small town, by turns funny and sad, moving and melancholy, SEARCHING FOR TERRY PUNCHOUT stays with you long after the final buzzer. Masterful."--Terry Fallis "Funny, quirky, sad, and sweet. SEARCHING FOR TERRY PUNCHOUT is a story of friendship and family, of hockey heroes and small-town hangovers, of Zamboni lessons, and thrift store beauty queens. Highly recommended "--Will Ferguson "Tyler Hellard has created a thoughtful, warm-hearted, and deeply human sports tale, one that will resonate with any reader who has wondered if you can ever really go home again. SEARCHING FOR TERRY PUNCHOUT is a vivid portrait of small town hockey life, of fathers and sons, of feeling left behind and leaving things behind, of clinging to glory and grasping for meaning. With this strong debut, Hellard makes sense of what home really means, and in doing so reveals how close we actually are to the people and places that can often feel so far away."--Stacey May Fowles "Tyler Hellard's SEARCHING FOR TERRY PUNCHOUT is utterly complete and heartbreakingly authentic. If all the rinks in small-town Canada and the game of hockey itself were to suddenly disappear from the earth they could be reconstructed from the blueprint that is this excellent novel. And if you know the game at all at its grass roots, you'll recognize characters from these pages and never look at them the same way again."--Gare Joyce "SEARCHING FOR TERRY PUNCHOUT does just what its title promises--packs a punch. Readers will be knocked out by Hellard's dry and bittersweet humour as protagonist Adam attempts to navigate a return to the 'charming' small-town and father he bid adios to years ago. Hilarious and heartbreaking--an excellent debut novel."--Theanna Bischoff.
or
Not Currently Available for Direct Purchase