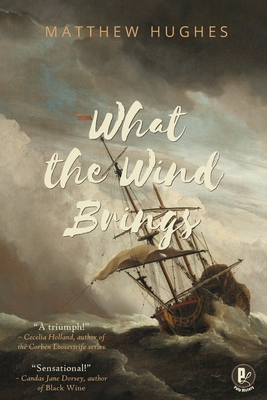 What the Wind Brings (Paperback)
Pulp Literature Press, 9781988865164, 414pp.
Publication Date: December 15, 2019
Other Editions of This Title:
Hardcover (9/18/2019)
* Individual store prices may vary.
Description
In the mid-1500s, African slaves, shipwrecked on the jungle coast of Ecuador, melded with the indigenous peoples to form a mixed society that outfought and out-thought the conquistadors of Quito, and won their independence.
What the Wind Brings is a Spartacus story, set in the mysterious, deadly rainforests of 16th Century Ecuador. Against all odds, a reluctant young hero rises to lead fellow escaped slaves and indigenous tribes against the might of the Spanish throne to create a new country. Matthew Hughes's outstanding tale unites the beauty of The Mission with a stirring clash of swords, suspense, mysticism, and epic battle strategy.