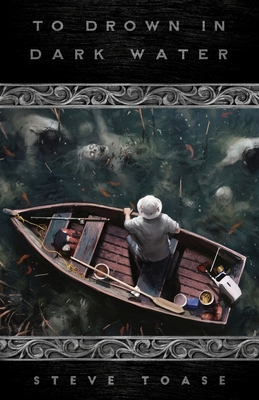 To Drown in Dark Water
Paperback

* Individual store prices may vary.
Description
To drown in dark water ...
The debut short story collection from Steve Toase heralds the arrival of a transcendent visionary of modern horror, a melding of the beauty and terror of Clive Barker and Tanith Lee, with Steve's distinctive visceral and vibrant voice. Containing 6 new dark visions and a curated selection of reprints, including 3 stories from the acclaimed Best Horror of the Year series, To Drown in Dark Water is a veritable feast of gruesome delights.
About the Author
Steve Toase was born in North Yorkshire, England, and now lives in Munich, Germany. He writes regularly for Fortean Times and Folklore Thursday. His fiction has appeared in Nightmare Magazine, Shadows & Tall Trees 8, Nox Pareidolia, Three Lobed Burning Eye, Shimmer, and Lackington's. In 2014 "Call Out" was reprinted in The Best Horror Of The Year 6, and two of his stories were published in Best Horror of the Year 11. He also likes old motorbikes and vintage cocktails. You can find him at stevetoase.co.uk
Undertow Publications, 9781988964270, 272pp.
Publication Date: April 27, 2021