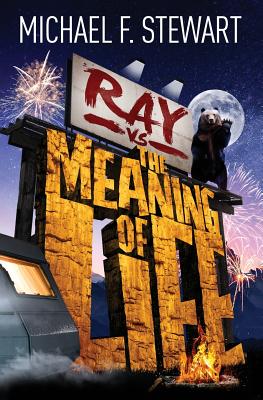 Ray Vs the Meaning of Life (Paperback)
Publishing House, 9781989133002, 284pp.
Publication Date: May 15, 2018
* Individual store prices may vary.
Description
"Stewart presents readers with a dynamite coming-of-age story ... A tale spins its answer to an age-old question into an inclusive, hilarious, and thought-provoking yarn."--Kirkus Reviews (starred review)
Grandma's Last Will and Testament names Ray to inherit the trailer park. It's a million-dollar estate with one hitch: to prove he's not as aimless as he seems, Ray must discover the meaning of life by the end of the month. (She left the answer in an envelope.) If he fails, the camp goes to his estranged family.

How does anyone find the meaning of life while running a park full of misfit miners, would-be truck racers, and one demanding little girl? There's a bear too. A grizzly. Maybe that'll help?