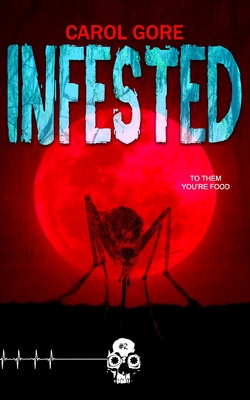 Infested
Paperback

* Individual store prices may vary.
Description
Swarms of powerful mosquitoes sucking victims dry. Insatiable horseflies feasting on living flesh. Huge roaches with a ferocious bite. No tent is safe at the Green Swamp Zip-Line Adventure and Campground.Camp manager, Casey Lovitt, and entomologist, Dr. Phillip Edwards, must go up against powerful business interests and cover-ups from the local sheriff's department to stop the deadly infestation. And with the busy tourist season fast approaching, time is running out. Will Casey and Phillip stop the onslaught of hungry bugs, or will the bodies continue to pile up among the long-buried secrets of the Green Swamp?
Unnerving, 9781989206300, 144pp.
Publication Date: January 17, 2020