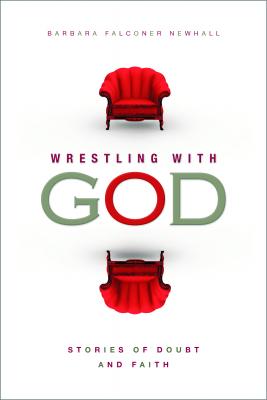 Wrestling with God (Paperback)
Stories of Doubt and Faith
Patheos Press, 9781989221254, 270pp.
Publication Date: February 3, 2015
* Individual store prices may vary.
Description
An inveterate doubter for most of her adult life, award-winning journalist Barbara Falconer Newhall embarks upon a quest to find a way to believe in God in the twenty-first century. The result is Wrestling with God: Stories of Doubt and Faith, which details her years-long search for the Divine in the lives of radically diverse Americans - from a fundamentalist Christian activist to a progressive Muslim leader to a Hindu classical dancer.

In Wrestling with God, Newhall presents the deeply personal stories of a score of Americans encountered on her journey- believers, skeptics, contemplatives, activists. She also reports on the progress of her own rocky spiritual journey and how ultimately she arrives at a place of surrender to the universe's enduring mystery.

Wrestling with God includes a foreword by Don Lattin, who covered the religion beat for the San Francisco Chronicle and is the author of Distilled Spirits and The Harvard Psychedelic Club.

Among the storytellers of Wrestling with God are:
* An atheist who conducts an experiment on God
* A Buddhist who embarks upon a 650-mile bowing pilgrimage
* A World War II veteran who survives a forced march across Germany
* A Nobel laureate--Charles H. Townes--who develops the maser and laser
* A Congregationalist minister who questions God's goodness
Praise For Wrestling with God: Stories of Doubt and Faith…
Author - Don Lattin
Wrestling with God is about revelation, with or without that thing we call "religion." Unlike many skeptics who've plowed these fields, Barbara Falconer Newhall approaches the big questions with an open mind and a commitment to truly listen to what her sources are saying. In the end, she finds God—not with thunderbolts or burning bushes—but through the heartfelt stories of people possessing a wondrous array of spiritual temperament."

Author - Jana Riess
In a score of in-depth interviews with people from all walks of life—right and left, atheist and Christian, young and old—journalist Barbara Falconer Newhall incisively shows where these individuals find ultimate meaning. Some have had dramatic encounters with God while others discover the transcendent in personal relationships or the beauty of the earth. All, however, give thoughtful voice to the deepest questions of human life.

Author - Phil Cousineau
Taken together, the storytellers of Wrestling with God give voice to the reality of the modern world, which is multiphonic, skeptical, but also longing for deep meaning. A riverflow of a book that gives voice to the reality of the modern world, which is multiphonic, skeptical, but also longing for deep meaning.

Author - Kay Campbell
Barbara Falconer Newhall, a longtime religion reporter, combines the best of gracefully practiced and written journalism with the best of a personal spiritual quest. With a persistent seeker's humbleness, she asks good questions of thoughtful people from an astonishing range of backgrounds. Then she listens to and transcribes – with gentle editing for clarity and rhythm – their answers.
or
Not Currently Available for Direct Purchase