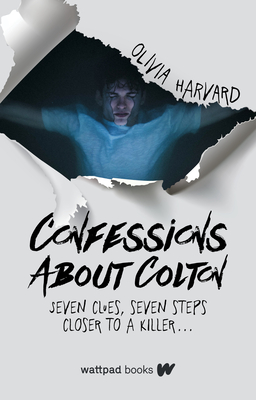 Confessions About Colton
Hardcover

* Individual store prices may vary.
Description
Seven clues, seven steps closer to a killer . . .


Bringing us into a world of unrelenting suspense, Olivia Harvard's astonishing debut explores the ravages of grief and betrayal through the eyes of a teenage boy coping with a heartbreaking loss and its revelations . . .


The unthinkable has happened: Colton Crest is dead. And Elliot, Colton's best friend, is the one who finds him brutally murdered. As Elliot struggles to put the pieces of his shattered life back together, Colton's funeral only brings more confusion and heartbreak.


Someone has placed a note in Elliot's pocket claiming to be Colton's killer. And in a sickening twist, they offer to provide a series of clues that will help Elliot find out their identity.


Consumed with rage and grief, Elliot has no choice but to follow where the confessions lead. But with each new revelation, it becomes clear that Colton had a strange and secret other life. Elliot isn't sure of anything anymore. Is he tracking down the killer? Or is the killer tracking him? In his search for the truth, Elliot vows to see this sick game to the end, no matter the cost.
Wattpad Books, 9781989365106, 360pp.
Publication Date: March 3, 2020
About the Author
Olivia Harvard has been an avid reader and writer since the age of fourteen. Since beginning her writing journey in 2011 on the online platform Wattpad, she has accumulated almost one hundred thousand followers and has won three consecutive Watty awards. Her Watty award-winning novel Confessions About Colton has garnered over seven million reads and has been published in French by Hachette Romans. Olivia currently resides in Australia and is pursuing a career in education.