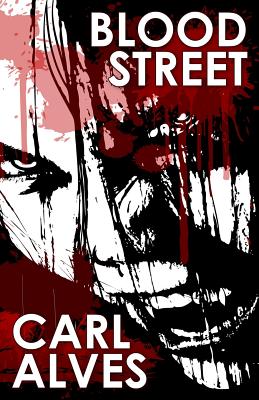 Blood Street
Paperback

* Individual store prices may vary.
Description
Blood Street is vampires tangling with the Mafia set in the streets of Philadelphia.
When vampires tangle with the Philadelphia mafia, one thing is certain - all hell is going to break loose. Alexei chose the wrong neighborhood to claim his latest victim, a member of Enzo Salerno's crime syndicate. Now Philadelphia mob boss Enzo Salerno is determined to hunt down the man who killed his associate in such gruesome fashion in his South Philly row home and serve his own brand of old fashioned Italian style vengeance.
Perplexed by this unnatural murder, Salerno uncovers clues that lead him to believe that this was not a mob hit, and that a vampire was responsible for this death. Magnus, the leader of Alexei's brood, must use all of his resources to save them from both the mafia and the FBI, sparking a bloody war that plays out in the streets of Philadelphia. Who will survive on Blood Street?
Blood Street combine two different elements that although seemingly are different, are actually quite similar. Vampires are ruthless monsters bent on superiority, power and the inevitable, near-tragic craving of blood. They walk in the shadows, separated from society, following their own rules and not mixing with societal norms. All of those qualities fit the organized crime world as well. When you combine the two groups, the result is an explosive action packed orgy of violence and mayhem.
Vampires, mobsters, and the FBI all working together to stop a bloodsucker on a killing streak? If you like your vampire novels with bright red splashes of blood, humor, and crime syndicates, then BLOOD STREET will be right up your alley. - JG Faherty, Bram Stoker Award finalist and author of Cemetery Club, and Ghosts of Coronado Bay.

Alves' action-packed Blood Street points the vampire genre back in the right direction. Vampires are ruthless monsters bent on superiority, power and the inevitable, near-tragic craving of blood, but here mixed in the frenzy we also have organized crime, which turns out to be quite similar in its aspirations. - Benjamin Kane Ethridge, Bram Stoker Award-winning author of Black & Orange

Blood Street is an engaging and enjoyable tour de force Part crime thriller, part vampires-gone-wild, Alves has written a novelfirmly seated at the epicenter of current genre fiction. Highly recommended - Ronald Malfi, author of Floating Staircase
Grab your copy today Free with Kindle Unlimited.
Thank you for your interest in our book. We hope you enjoy reading it as much as we have enjoyed presenting it. - Digital Fiction
Website: DigitalFictionPub.com
Facebook: Facebook.com/digitalfictionpub
Twitter: @DigitalFicPub
Bookfinder Tags:
vampire
mafia
thriller
supernatural thriller
vampire fiction
action
horror
supernatural
Philadelphia
mob vs vampire
Digital Horror Fiction, an Imprint of Digital, 9781989414064, 306pp.
Publication Date: December 30, 2018
or
Not Currently Available for Direct Purchase