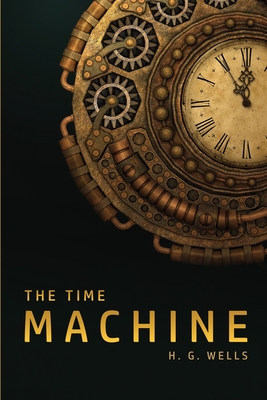 The Time Machine (Paperback)
Public Park Publishing, 9781989631881, 96pp.
Publication Date: January 4, 2020
Other Editions of This Title:
Digital Audiobook (6/10/2013)
Paperback (8/1/2013)
Paperback (12/7/2019)
Paperback (7/22/2019)
Paperback (7/15/2011)
Paperback (9/19/2019)
Paperback (11/20/2017)
Paperback (1/5/2013)
Paperback (1/5/2013)
Paperback (4/1/2009)
Paperback (6/9/2010)
Paperback (2/14/2014)
Paperback (6/19/2012)
Paperback (4/12/2018)
Paperback (6/18/2010)
* Individual store prices may vary.
Description
Do you want to read The Time Machine? If so then keep reading...
H.G. Wells, a pioneer in the science fiction genre, produced awesomely imaginative novels whose technologies seem impossibly sophisticated for a writer living in an era before automobiles and the widespread application of electricity. In his work The Time Machine, Wells' Time Traveller, a gentleman inventor living in England, traverses first thousands of years and then millions into the future, before bringing back the knowledge of the grave degeneration of the human race and the planet. One wonders if Wells could truly see into the future, as over 100 years after its publication date his visions seem timelier than ever.
What are you waiting for The Time Machine is one click away, select the "Buy Now" button in the top right corner NOW