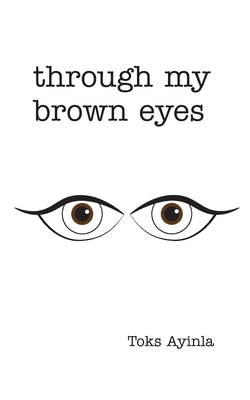 Through my Brown Eyes
Paperback

* Individual store prices may vary.
Description
Through my Brown Eyes is 180 poems about what it means to be. To be a woman, to be a black woman, to be a child, to be the child of immigrants, to be a friend and lover, to hurt, to heal, to learn, and to grow. Written by Toks Ayinla of the Toks Talks podcast, Through my Brown Eyes is written in English, with some pieces translated in Yoruba to incorporate her Nigerian heritage. The book is divided into 4 sections:
About Self
About Culture
About Love
About Life
Each taking you on a journey through the full range of emotions that they hold. Here's what readers are saying: 'Through my Brown Eyes will take you on an emotional journey; it will make you laugh, cry, and reflect in ways you never knew you could.' 'This book is needed. No matter who you are, you will find yourself in these pages. Top 3 poetry books I've ever read for sure ' 'This is real poetry; every line will make you think and reflect. I can't wait for your second book ' 'Touches on every aspect of life and builds this confidence in you and just pure healing.'
Toks Inc., 9781999220006, 196pp.
Publication Date: October 5, 2019