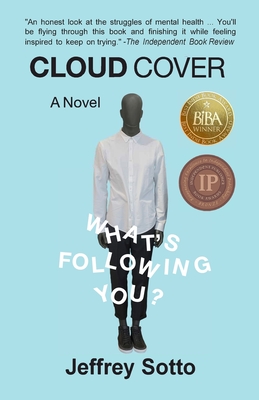 Cloud Cover (Paperback)
Jeffrey Sotto, 9781999241803, 292pp.
Publication Date: November 5, 2019
* Individual store prices may vary.
Description
"★★★★★ An excellent read ... a book for those who long to understand humans and their experiences." -Literary Titan
"An honest look at the struggles of mental health ...You'll be flying through this book and finishing it while feeling inspired to keep on trying." -Independent Book Review
"Compelling, emotional and well worth the read." -Jeff and Will's Big Gay Fiction Podcast
"Memory is my enemy. It never fails me, although I often wish it did." Working at a less-than-inspiring office job, Tony, a gay man struggling with grief and mental health issues centered around his body image, is about to turn 35. As this "cubicle daydreamer" takes steps to improve his situation, his life is turned upside down when he is drawn to a younger, flamboyant and free-spirited artist named Antonio.
Will Tony successfully make a meaningful connection with Antonio despite their many differences? And how long can he hide the secret devastating to himself and to their relationship?
Part romance, part drama, part comedy and a raw portrait of disorder, Cloud Cover captures the experience of love and loss--of others and of oneself--amidst past trauma, modern expectations and resulting inner turmoil.
If you enjoyed the romance of Call Me by Your Name, the honesty of Chelsea Handler's Life will Be the Death of Me and the humour of RuPaul's Drag Race, then pick up Cloud Cover today