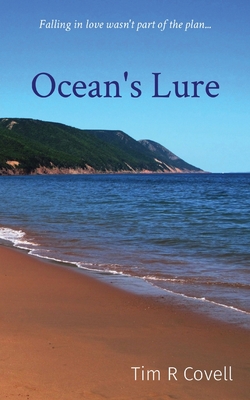 Ocean's Lure
Paperback

* Individual store prices may vary.
Description
Marianna Berksen's Cape Breton campground is struggling to survive, and the end-of-season arrival of any customer is welcome. When an attractive businessman shows up for a few days of rest and relaxation, Marianna appreciates the distraction. A few days-and nights-with Dylan Felder could be a pleasant vacation. Dylan is ready to leave a shady loan company and start his own business-legitimately. He just needs to finish one last crooked deal and he'll be set. How difficult can a few days of camping be? Especially as the scenery is so beautiful-and he's not just admiring the rugged Cape Breton shore. When a washed-out road strands Marianna and Dylan together without phones or electricity, secrets old and new have them fighting their growing attraction. But Dylan's plans mean Marianna risks losing her land-and her heart.
Somewhat Grumpy Press Inc., 9781999288471, 224pp.
Publication Date: April 23, 2021