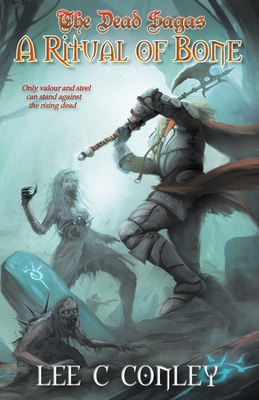 A Ritual of Bone
Paperback

* Individual store prices may vary.
Other Editions of This Title:
Hardcover (6/17/2019)
Description
'Only valour and steel can stand against the rising dead'
Arnar is a land of warriors, its people as stalwart as the stones themselves. In a land of dark forests and ancient hill forts, a forgotten evil is awoken by curious minds.
The Great Histories and the Sagas say nothing of this evil, long passed from the memory of even the studious scholars of the College. For centuries, the scholars of Arnar have kept these records and preserved the knowledge and great deeds of a proud people. The story of these peoples forever chronicled in the Sagas of the Great Histories.
But now the evil spreads and the dead walk in its wake, terrible creatures roam the night and even the spirits are restless. The Dead Sagas could perhaps be the final chapters of these great records.
Many threads entwine to tell this Saga, interweaving the tales of those who played their part in the search for answers and ultimately their fight for survival. Amid plague, invasion and terror, the inexorable rise of the dead sends a kingdom scrabbling to its knees.

This dark fantasy epic combines dark malign horror and gritty survival adventure as the Dead Sagas unfold in a world where honour and renown is all, where beasts and savages lurk in the wilderness, and where sword, axe and shield is all that stands between the living and the grasping hands of the dead.
Wolves of Valour Publications, 9781999375027, 384pp.
Publication Date: June 17, 2019