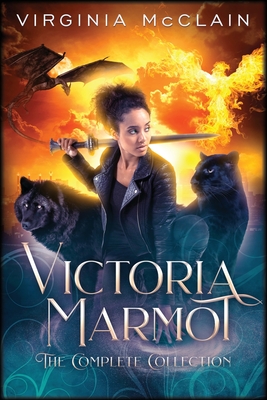 Victoria Marmot the Complete Collection
Paperback

* Individual store prices may vary.
Description
Victoria Marmot is just an average teenage girl... if by "average" you mean an orphaned, multi-lingual, martial arts expert who owns her own home and may or may not have magical abilities.

When Vic is told her parents didn't die the way she thinks they did, her world is turned upside down and she's left with the task of finding out what really happened to them. But when her quest to uncover the truth reveals a massive conspiracy by a corrupt magical government, will her efforts save the world or take the whole universe down with her?
Read the entire fast-paced, humorous, urban fantasy series in this collection of all five books
Virginia McClain, 9781999461294, 744pp.
Publication Date: November 30, 2019