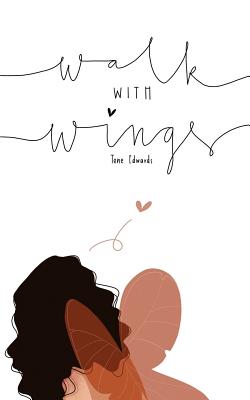 Walk With Wings
Paperback

* Individual store prices may vary.
Description
Walk With Wings by Tene Edwards is a poetry collection split into five chapters: Monsoon Love, Winter Sorrow, Autumn Grace, Spring Resilient, and Summer Freedom. In short, poignant verses, Tene's poems are a compilation of reflections on her experiences, thoughts, and feelings through love, loss, pain, healing and resilience.The collection takes you through the life story of the author while offering advice, notes, and affirmations, which were written to empower the author during difficult times. Walk With Wings tells the story of Tene falling in love, making bad decisions, learning from her mistakes, and discovering how to love her life and herself.
Good Quote Publishing, 9781999588908, 166pp.
Publication Date: July 1, 2018
About the Author
Tene Edwards is a spoken word artist, author, and self-love enthusiast based in the United Kingdom. Tene is known for her raw and visceral poetry online. Her writing journey began in 2016 during heartbreak; as an introvert, a notepad became her therapist and she found peace in writing down her thoughts. By maintaining a brand based solely around self-love, healing and resilience, Tene has grown a large following on social media of a variety of people who support her art and she hopes to continue to grow with her audience as she embraces the never-ending journey of self-development. Visit her on Instagram @teneedwards