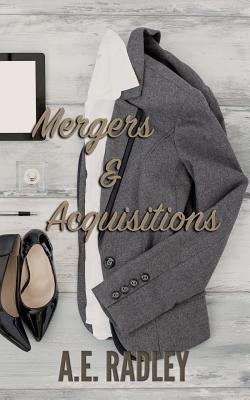 Mergers and Acquisitions (Paperback)
Heartsome Publishing, 9781999702939, 268pp.
Publication Date: July 27, 2017
* Individual store prices may vary.
Description
A crush on your boss is bad. A crush on her mortal enemy is worse. Sophie Young is on cloud nine now that she works for her idol Kate Kennedy.
About the Author
A.E. Radley is an entrepreneur and best-selling author living and working in England. She describes herself as a Wife. Traveller. Tea Drinker. Biscuit Eater. Animal Lover. Master Pragmatist. Annoying Procrastinator. Theme Park Fan. Movie Buff. When not writing or working, Radley indulges in her third passion of buying unnecessary cat accessories on a popular online store for her two ungrateful strays whom she has threatened to return for the last seven years.