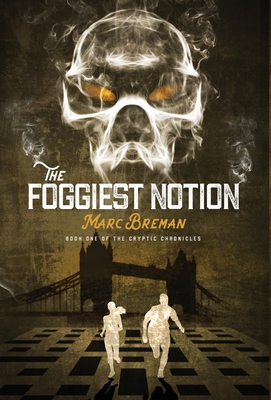 The Foggiest Notion
Hardcover

* Individual store prices may vary.
Other Editions of This Title:
Paperback (11/22/2017)
Description
They arrived on the last stroke of midnight, eleven of them, moving as one. Had it been anywhere else they would have been seen, but they weren't. Their size should have activated earthquake-monitoring stations, but they didn't, no-one was aware of their presence - yet. Their turn of speed and actions showed they had an intent, a focus, a date with destiny.

Colin Holly was an average kind of chap, nondescript, in fact he was practically invisible in his daily routine. He was the sort of person you couldn't help but fail to notice as you went to the newsagent's or popped to the local shops. The only thing that really distinguished Holly was his love of crosswords, the more cryptic the better, and a usual day involved the solving of clues and the drinking of instant coffee.

Today was no ordinary day, though Holly had no idea what lay ahead - if he'd had he would probably have gone back to bed, or hidden in a cupboard. Blindly sticking to his customary patterns, a creature of habit, he treated the morning like any other, until he suddenly became aware of three things, one of which was a noise, a low rumble in the distance that was gradually getting louder and was starting to make the furniture shake...

Meanwhile in Wapping, a young boy woke to the dawn of his third birthday, a day his parents would always remember, or would that be forget?
Marc Breman, 9781999733735, 324pp.
Publication Date: November 22, 2017