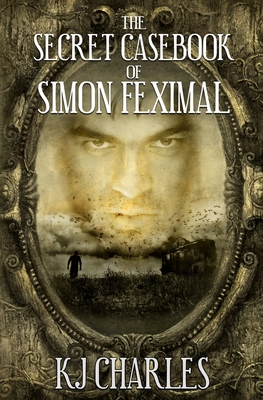 The Secret Casebook of Simon Feximal (Paperback)
Kjc Books, 9781999784607, 250pp.
Publication Date: November 8, 2017
Other Editions of This Title:
Paperback (9/15/2015)
* Individual store prices may vary.
Description
A story too secret, too terrifying-and too shockingly intimate-for Victorian eyes. A note to the Editor Dear Henry, I have been Simon Feximal's companion, assistant and chronicler for twenty years now, and during that time my Casebooks of Feximal the Ghost-Hunter have spread the reputation of this most accomplished of ghost-hunters far and wide. You have asked me often for the tale of our first meeting, and how my association with Feximal came about. I have always declined, because it is a story too private to be truthfully recounted, and a memory too precious to be falsified. But none knows better than I that stories must be told. So here is it, Henry, a full and accurate account of how I met Simon Feximal, which I shall leave with my solicitor to pass to you after my death. I dare say it may not be quite what you expect. Robert Caldwell September 1914.