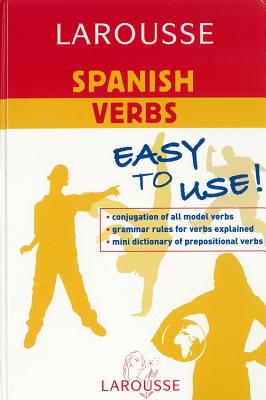 Larousse Spanish Verbs (Hardcover)
Larousse Bilingual/French, 9782035421425, 256pp.
Publication Date: September 7, 2007
* Individual store prices may vary.
Description
A verb conjugation guide from the industry leader in foreign language reference. "Larousse Spanish Verbs" is comprehensive, accessible and precise. It covers all Spanish verb types: highlighting the rules and the exceptions as well as common errors to be avoided. For example "In context, subject personal pronouns in spanish are not directly equivalent to personal pronouns in English. For example, yo is not always equivalent to 'I;''' It is then followed by specific examples. Eighty two verbs are covered one verb per page, complete with full conjugation rules for that verb. This is a bilingual book with example sentences shown both in Spanish and translated into English.
About the Author
The Larousse editorial team includes many language and reference experts based in countries around the world. In this way the linguistic team keeps its finger on the pulse of living languages as spoken by the native-language speakers of these countries.