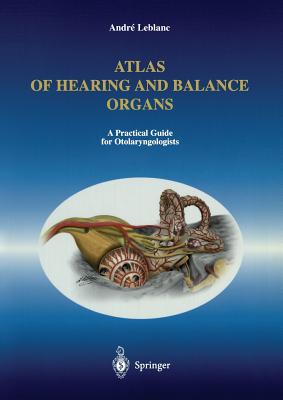 Atlas of Hearing and Balance Organs (Paperback)
A Practical Guide for Otolaryngologists
Springer, 9782287596483, 59pp.
Publication Date: December 1, 1998
* Individual store prices may vary.
Description
Twenty years ago Andre Leblanc first walked into the depart- to the next, and charming everybody from Chicago to ment to present his manuscript on the determination of the Singapore to Taiwan ... Not a month goes by without one of axes of the various foramens, canals, and sulci of the base of Andre Leblanc's new posters, more educational than ever, the skull, their tomographical investigation and their environ- being added to the others to the walls of radiology practices ment, to my master, Professor Claude Libersa. The project or MRI centers. was thoroughly remodeled and enhanced by coupling classi- cal anatomy with the exploding new imaging techniques. The book we present today, entitled "Atlas of Hearing and Balance Organs A Practical Guide For Otolaryngologists", is Only a curious, minute, inventive, and tireless worker like a model of its kind in terms of rigour, knowledge, and Andre Leblanc could make this ambitions project a success. aesthetics. The new perspectives that it offers will help each Thanks to his determination, he mobilized some of the best and everyone get a better grasp of the ear's organization and radiologists, clinicians, editors, and even anatomists, and identify the 70 elements that are said to compose it.