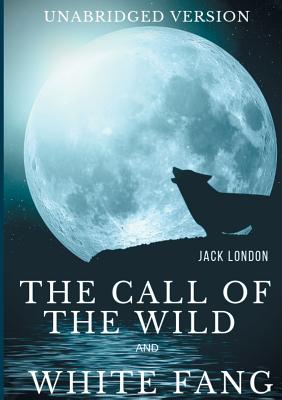 The Call of the Wild and White Fang (Unabridged version)
Two Jack London's Adventures in the Northern Wilds
Paperback

* Individual store prices may vary.
Other Editions of This Title:
Paperback (1/11/2020)
Paperback (10/20/2018)
Paperback (2/18/2016)
Paperback (1/7/2012)
Paperback (8/21/2018)
Paperback (4/15/2019)
Paperback (1/11/2020)
Description
This special edition includes two Jack London's novels in their original 1903 and 1906 unabridged version: I - THE CALL OF THE WILD The Call of the Wild is a tale about unbreakable spirit and the struggle for existence. The central character is a domesticated sturdy cross breed canine named Buck, born to luxury and raised in a sheltered Californian home. Stolen from his home and sold into service as sled dog in Alaska, he reverts to a wild state. Buck is forced to fight in order to dominate other dogs in a harsh climate. Passed from master to master, Buck embarks on an extraordinary journey. II - WHITE FANG White Fang takes place in the desolate, frozen wilds of northwest Canada. White Fang, a part dog, part wolf cub finds himself the sole survivor of a litter of five. In his lonely world, he soon learned to follow the harsh law of the North - kill or be killed - and become a ferocious and magnificent creature. But nothing in his young life prepared him for the cruelty of the bully Beauty Smith, who buys White Fang from his Indian master and turns him into a vicious killer - a pit dog forced to fight for money. Much of the novel is written from the viewpoint White Fang, through whose experiences the author makes a parallel between the wilderness life among animals and the violent world of humans.
Books on Demand, 9782322163199, 390pp.
Publication Date: October 5, 2018