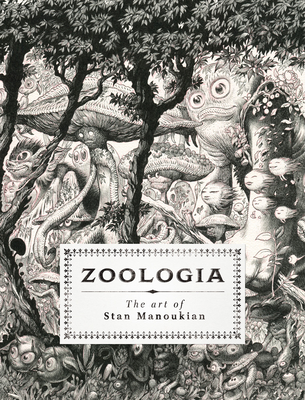 Zoologia (Hardcover)
The Art of Stan Manoukian
Cernunnos, 9782374950976, 200pp.
Publication Date: March 26, 2019
* Individual store prices may vary.
About the Author
Born in Paris in 1969, Stan Manoukian is a graphic artist known for his illustrated creative and complex creatures. Most of his inspiration comes from sci-fi, classic monster movies, and authors such as Edgar Allan Poe, Lovecraft, Mary Shelley, and Jules Verne. Since 1988, Manoukian has worked in France and the United States as a cartoonist, designer and storyboard artist for advertising and film.
From 2006 to 2009, Manoukian created over one thousand monsters, drawing one a day, thus starting what he is famous for: beautiful creatures and worlds.Currently, his works are internationally recognized and have been displayed in books and in several exhibitions in the USA, Japan, Australia, and Europe.