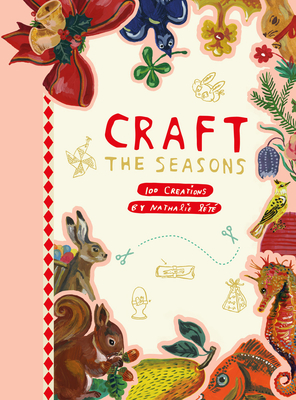 Craft the Seasons (Paperback)
100 Creations by Nathalie Lété
Cernunnos, 9782374951065, 208pp.
Publication Date: March 26, 2019
* Individual store prices may vary.
About the Author
Nathalie Lété is a French artist, born in 1964 to a German mother and a Chinese father. She is based in Paris, where she lives and works out of her studio filled with thousands of illustrations, textiles, paintings, home décor, and ceramics. She has collaborated with a wealth of global brands, including Anthropologie, Gucci, Issey Miyake, and Uniqlo, and has a large following. Her unique, whimsical, and imaginative style has won the hearts of fans worldwide, including celebrities such as Tim Burton and Charlotte Gainsbourg.