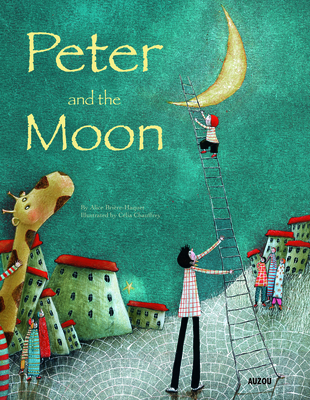 Peter and the Moon (Hardcover)
Auzou, 9782733819401, 48pp.
Publication Date: May 15, 2012
Description
Peter would like to offer his mommy the most wonderful gift of all: the moon But the moon is so very high up. He is going to ask for help from all kinds of people. And he promises a little bit of moon to each of them. . . . But will there be enough for everyone?
"Charming, stylized illustrations in a glowing yet muted palette depict the colorfully dressed inhabitants of a vaguely European urban setting from a variety of visual perspectives "
--School Library Journal
Advertisement