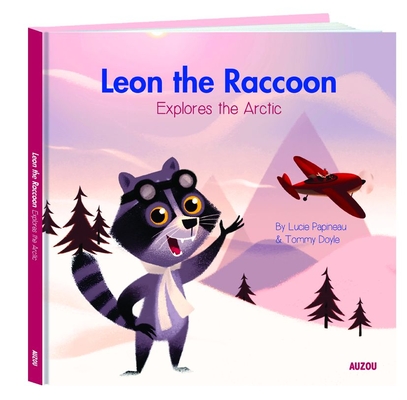 Leon the Raccoon Explores the Arctic (Hardcover)
Auzou, 9782733850459, 32pp.
Publication Date: October 10, 2017
* Individual store prices may vary.
Description
After discovering the joys of the countryside, former city raccoon Leon decides to explore the world. This new adventure will take him to the Arctic to help open a school. He will learn just how essential teamwork is.
About the Author
French Canadian Tommy Doyle got into illustration before he could even walk. Through watching lots of cartoons on Saturday mornings, drawing became an all-consuming passion. Later in life, Tommy was introduced to a vast range of mediums, including snow sculpting, but his dislike of the cold stopped him from pursuing a career in this field. After studying graphic design in Quebec City, he moved to Montreal to become a graphic designer and illustrator.Seven years on, Tommy relocated in Melbourne.Leon the Raccoon is his first collaboration with Auzou Publishing. Lucie Papineau lives in Quebec where she has spent the past twenty years writing for children. She is passionate about creating the best stories for children and loves meeting her young readers! She likes writing with her lovebird Norbert on her shoulder! And who knows, maybe he's the one behind her best ideas!She has received numerous awards in Canada, such as the Raymond Beauchemin.Lucie is the author of Lulu's Pajamas ( Kids Can Press, 2009) and Leon the Raccoon Discovers the World (Auzou, June 2016).