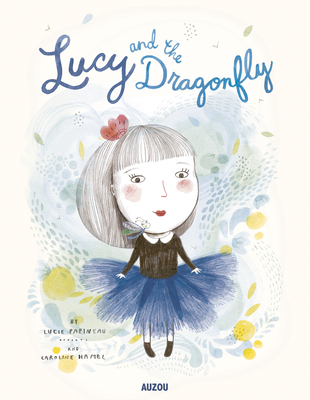 Lucy and the Dragonfly (Hardcover)
Auzou, 9782733856208, 40pp.
Publication Date: April 3, 2018
* Individual store prices may vary.
Description
In this beautiful tale written by Lucie Papineau and Caroline Hamel who gave us the amazing The Strongest Man in the World, follow the adventures of Lucy, a little girl with a very special gift. She can make the sun smile, but when the Earth gets sick, Lucy too can feel it. Her tears travel from the wings of a dragonly all across the planet where a little boy finally understands what is going on. Her story then spreads across the globe and everyone makes their own little gesture to heal the Earth and Lucy. And, although it will take her time to heal, Hope is born. Children will be introduced to the subjects of Climate Change and the protection of nature in an accessible and poetic way. The soft illustrations are all the more impactful for this serious topic.
About the Author
Already as a young girl in Quebec, Lucie was never seen without a book! From a keen reader to a passionate author and editor, the step was an easy one to take. And, hundreds of books later, Lucie still loves making children laugh and dream. She loves to travel to meet her young readers here, there and everywhere. Her peregrinations inspired the creation of Leon the Raccoon, a young explorer! And for the re-telling of the amazing story of Louis Cyr, her inspiration came from her beloved father, the kindest man in the world, who time and time again would tell her all about this living legend!Growing up in suburban Quebec, Caroline Hamel's dad converted their shed into a mini-farm! Caroline drew inspiration from the animals there and started doodling. After studying graphic design and illustrating various press publications, this young mother of 2 soon turned her attention to children's books. Today she lives in Montreal with her family.