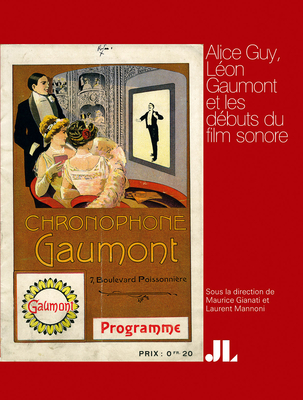 Alice Guy, French Edition (Paperback)
Léon Gaumont Et Les Débuts Du Film Sonore
John Libbey & Company, 9782742010974, 268pp.
Publication Date: November 9, 2012
* Individual store prices may vary.
Description
In the early twentieth century Gaumont was in the avant-garde of film technology, innovating in particular in the field of sound and colour. They were synchronizing sound on disk with motion pictures - representing a breakthrough in this area. Gaumont, with its "phonosc nes" and "filmparlants" presented a show, based in part on the world of vaudeville, song and monologue. This was a revolutionary technique of synchronization and amplification of sound. L on Gaumont's research into sound cinema, ending at the end of the 1920s with the development of the Gaumont-Petersen-Poulsen optical system.
L on Gaumont was not the first or the only one trying to solve the problem of sound cinema. Many other companies developed parallel systems. However, it was the U.S. Vitaphone (none other than the improved Gaumont chronophone), which triumphed on the screen - at least for a while. Another innovative Gaumont was to entrust its film production to a young woman, Alice Guy. Under her direction, these fiction films developed considerably. But what exactly are the films by Alice Guy? When did she really start? Archival documents can clarify some of the mysteries. A number of studies collected in this book are based on unpublished material. Extensive illustration, not previosuly published, allows the reade to appreciate the beauty of equipment made by L on Gaumont.