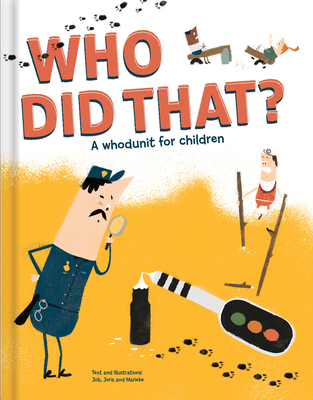 Who Did That? a Whodunit for Children (Hardcover)
Crackboom! Books, 9782924786383, 32pp.
Publication Date: August 14, 2018
* Individual store prices may vary.
Description
Wonderfully illustrated by the Dutch animators behind the Oscar nominated short A Single Life, this story of mysterious mischief is a humorous whodunit that addresses the issues of difference and respect for others. Senseless vandalism has hit the quiet village and the evidence is scattered everywhere: a seesaw cut in half, fishing rods split in two, knocked down lampposts. The townsfolk are all wondering, who did that? The policeman in charge of solving the mystery quickly realizes that the baffling culprit seems to love gnawing ...