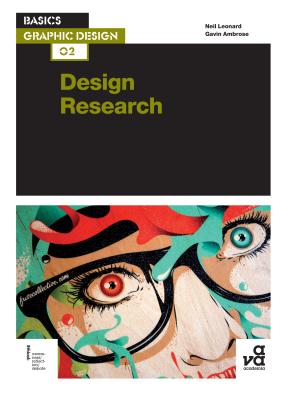 Design Research (Paperback)
Investigation for Successful Creative Solutions (Basics Graphic Design #2)
AVA Publishing, 9782940411740, 192pp.
Publication Date: August 9, 2012
* Individual store prices may vary.
Description
Design Research shows readers how to choose the best method of research in order to save time and get the right results.The book makes readers aware of all the different research methods, as well as how to carry out the most appropriate research for their graphic design projects. All stages of the research process are considered in a dynamic and entertaining style, covering audience, context, trends, sources, documentation, dissemination and more.
Students and designers can benefit from this text by learning fresh ways to analyse information obtained by data gathering, and how best to test and prove decisions. The resulting, well-rounded solutions will be informed, innovative, and aesthetically fitting for the brief.
About the Author
Neil Leonard is a designer and educator. He is a graduate of the London College of Communication and is currently lecturing on the BA in Visual Communication at the Arts University College at Bournemouth, UK.Gavin Ambrose is a practising graphic designer whose client base includes the art sector, galleries, publishers and advertising agencies. He has written and designed several books on graphic design, branding and packaging.