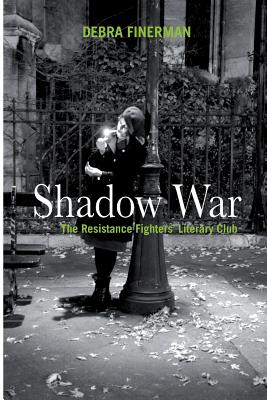 Shadow War- The Resistance Fighters' Literary Club (Paperback)
Rue de Courty Publications, 9782954934105, 430pp.
Publication Date: September 2, 2014
* Individual store prices may vary.
Description
We're in Occupied Paris, June 1940. German tanks have rolled in. The stylish cafes and nightclubs cater to Nazis now. Daily supplies are rationed, fear is plentiful. France is crushed but the SHADOW WAR has just begun. A British S.O.E. spymaster teams with a partisan leader in Burgundy to organize The Resistance Fighters' Literary Club. Composed of blacklisted writers and artists, their clandestine headquarters in Paris is the Balzac Bookshop. A young American Embassy attach and a beautiful French-Russian countess are two female agents sent by London HQ to kidnap a top Nazi art official, the head of Dienststelle Westen, and smuggle an iconic French masterpiece to safety from the thieving Nazis. These characters are based on actual people and true events. The Resistance fighters carry a shadow self within, as we all do, while saving France in a dangerous SHADOW WAR.
About the Author
Debra Finerman is an American writer who lives part-time in Paris. She was inspired to write this story by the plaques affixed to walls and bridges throughout Paris dedicated to the brave, often painfully young Resistance Fighters who died on the spot, shot by Nazi patrols. During research for this book, she traveled to the Imperial War Museum in London and to Resistance Museums in many regions of France. Her journeys led her to meet former members of Resistance groups. Espionage is a familiar topic to her, as her late uncle was a CIA agent for many years. Former journalist, student of Art History, Debra Finerman is also the author of Mademoiselle Victorine, published by Random House.