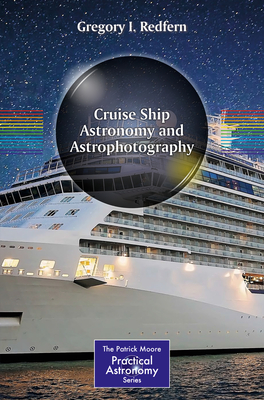 Cruise Ship Astronomy and Astrophotography (Patrick Moore Practical Astronomy)
Paperback

* Individual store prices may vary.
Description
Enrich your next sea vacation with this fun how-to guide to observing and doing astrophotography on water. Collecting together the author's five decades of photography and teaching experience, this book shares all the practical information you will need to start on your own astronomy adventure.
Part I is full of practical advice on what to pack, the best ways to enjoy the night sky from your cruise ship observatory, specific astronomical objects and events to look out for, and myriad other useful tips. Part II on astrophotography will teach you the nitty-gritty details of taking pictures of the night sky while at sea. Proof that it can be done is provided by the many amazing color astrophotographs taken by the author while following the steps laid out in this book.
Springer, 9783030009571, 343pp.
Publication Date: December 19, 2018
About the Author
Greg Redfern, known on twitter as "@SkyGuyinVA," has been an adjunct professor/instructor of astronomy for five different colleges since 1984. As a NASA JPL Solar System Ambassador since 2003, he has shared NASA's missions to the solar system with many audiences in person as well as on air with Voice Of America (VOA) International, Fox 5 WTTG TV, NBC4 Washington, CBS News and WJLA7. Since 2006, he has been the space reporter for WTOP Radio and WTOP.com.Greg's daily astronomy blog, "What's Up?: The Space Place" has had over 2.9 million views from around the world. As a writer, he has authored numerous articles for Sky and Telescope, Meteorite Magazine, Skywatch and a number of newspapers, including Gannet and USA Today.Greg has been observing and photographing the sky for over five decades and collecting meteorites for years. He has used telescopes of all kinds and visited observatories, NASA facilities, and geological sites all over the world. His astrophotographs have appeared online on NASA.gov, MSN.com, the Huffington Post, the Washington Post, Earth and Sky.org, The Planetary Society, Space.com, Universe Today, and other online publications. For years, cruise ship guests and visitors to Shenandoah National Park have enjoyed Greg's presentations, where he mingles the folklore and science of the stars.
or
Not Currently Available for Direct Purchase