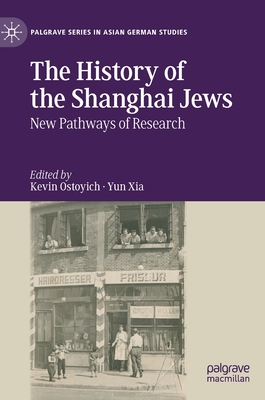 The History of the Shanghai Jews
New Pathways of Research
Hardcover

* Individual store prices may vary.
Description
1. IntroductionPart I Placing the History of the Shanghai Jews within Various Historical Contexts2. Jews in China and Their Contributions3. The German East Asiatic Society (OAG) in Shanghai, 1931 - 19454. The Designated Area for Stateless Refugees in Shanghai: Exploring Aftereffects Using Unpublished Documents of Captain Toshiro SaneyoshiPart II Cultural Life of Refugees in Shanghai5. The Kadoorie School: Educating Refugee Children in Shanghai6. Bruno Loewenberg and the Lion Book ShopPart III The Jews Sojourning in Shanghai after the War7. "A Problem of Some Delicacy" Chinese Sovereignty, Jewish Refugees, and the West, 1945 - 19468. The Plight of European Jewish Refugees in Post-WWII Shanghai, August 1945 - April 1948Part IV Commemoration of the History of the Shanghai Jews9. Relative Resistance: Fascist Aryanization Practices and the Bond of Victimhood in the Antifascist Animation A Jewish Girl in Shanghai10. The Shanghai Jewish Refugees: History and Commemoration.
Palgrave MacMillan, 9783031137600, 303pp.
Publication Date: November 29, 2022
About the Author
Kevin Ostoyich is Professor of History at Valparaiso University, Indiana, USA.Yun Xia is Professor of History at Shanghai University, China.