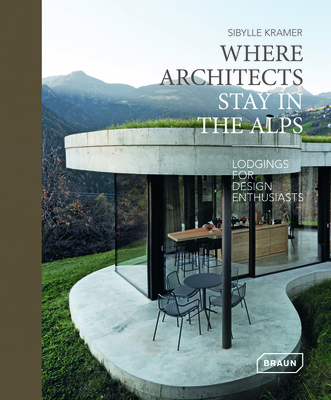 Where Architects Stay in the Alps
Lodgings for Design Enthusiasts
Hardcover

* Individual store prices may vary.
Description
People have always been fascinated by the mountains. They are a source of strength and a symbol of freedom, the perfect setting for a deeper time-out, for self-discovery, for a great adventure, or sporting challenge. Beyond the hustle and bustle of cities, noises and hectic activities, nature and wildlife, panoramic views and inspiration, tranquility, and relaxation beckon. In this setting of the Alps, this current volume presents wonderful new accommodations with strong design ideas that have been consistently implemented. The architecture enters into a dialog with the mountains and shows itself sometimes archaically rough, wooden and close to nature, or also contrastingly filigree. Despite the many different concepts, the presented projects are always distinguished by their high-quality design, their uniqueness, and their individuality.
Braun Publishing, 9783037682708, 208pp.
Publication Date: January 4, 2022