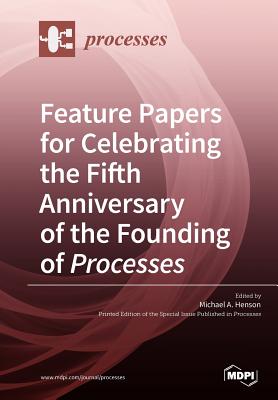 Feature Papers for Celebrating the Fifth Anniversary of the Founding of Processes
Paperback

* Individual store prices may vary.
Description
Processes" is a commonly used term to describe engineered systems such as oil refineries, polymer production plants, and pharmaceutical manufacturing processes that serve a commercial and societal purpose. However, the term can also capture the underlying processes that drive the behavior of complex natural systems such as communities of different organisms in the environment and networked collections of neurons in the human brain. This book provides a representative overview of current challenges and recent advances in the broadly-defined "processes" field. Contributions from leading researchers in the field are conveniently ordered according to five applications domains: chemical systems, biological systems, materials processes, computational methods, and other related topics. The 19 contributions demonstrate the broad range of application domains within the process field, including fluid flow systems, fuel gases, chemical production, polymer manufacturing, food processing, protein synthesis and separation, pharmaceutical production, and water systems. This collection shows that "processes" remain a vibrant area of research, and continued advances in the field can be expected to have a positive impact on our economy, environment, and quality of life.
Mdpi AG, 9783038975250, 372pp.
Publication Date: January 23, 2019