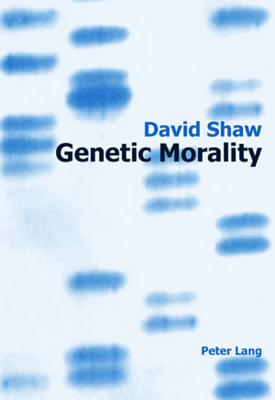 Genetic Morality (Paperback)
Peter Lang Gmbh, Internationaler Verlag Der W, 9783039111497, 211pp.
Publication Date: July 10, 2006
* Individual store prices may vary.
Description
Cloning, embryo research and genetic modification are three of the most controversial issues of our time. Is it ethical to use cloning as a means of reproduction? Are embryos people? Is there a difference between removing genetic disease and creating designer babies ? This book will attempt to show that these and other problems are ultimately resolvable, given careful and unbiased application of established ethical principles, many of which underlie common morality. These principles, when applied to the problems of the new genetic technologies, form the basis of a new genetic morality. This book applies established principles of biomedical ethics to the new genetic technologies and examines the ethical implications of reproductive and therapeutic cloning, genetic modification and stem cell research from a deontological and a rule-utilitarian perspective. Finally, it seeks to establish what, if anything, is wrong with each of these practices, and why.
About the Author
The Author: Born in Scotland in 1977, David Shaw obtained an M.A. in Philosophy and English Literature at the University of Glasgow, a teaching qualification from the University of Strathclyde and an MSc in Philosophy from the University of Edinburgh, before moving to Switzerland to study for his doctorate at the University of Lausanne. His main interests are medical ethics and moral philosophy, although he has also written on political and social philosophy.
or
Not Currently Available for Direct Purchase