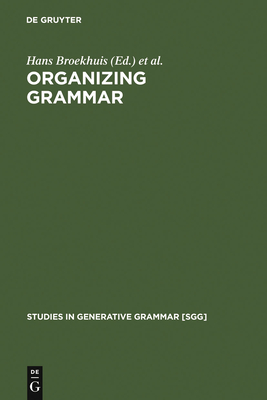 Organizing Grammar (Hardcover)
Linguistic Studies in Honor of Henk Van Riemsdijk (Studies in Generative Grammar #86)
Walter de Gruyter, 9783110188509, 716pp.
Publication Date: January 19, 2006
* Individual store prices may vary.
Description
Henk van Riemsdijk has long been known as one of Europe's most important linguists. His seminal ideas have been influential in developing generative grammar in Europe and beyond. As the initiator, co-founder, and chair of the GLOW society, he made the society the leading platform of European generative linguistics. He has also been editor of the series Studies in Generative Grammar since its foundation. As a teacher and supervisor, he has inspired generations of students. On the occasion of his relocation from the Netherlands to Italy, his friends, students and colleagues celebrate his work with this collection of essays on numerous topics of current theoretical interest.
About the Author
Hans Broekhuis, University of Tilburg, The Netherlands; Norbert Corver, University of Utrecht, The Netherlands; Riny Huybregts, University of Utrecht, The Netherlands; Ursula Kleinhenz, Mouton de Gruyter, Berlin, Germany; Jan Koster, University of Groningen, The Netherlands.