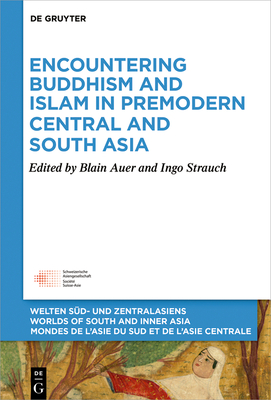 Encountering Buddhism and Islam in Premodern Central and South Asia
Hardcover

* Individual store prices may vary.
Description
This volume brings together a variety of historians, epigraphists, philologists, art historians and archaeologists to address the understanding of the encounter between Buddhist and Muslim communities in South and Central Asia during the medieval period. The articles collected here provoke a fresh look at the relevant sources. The main areas touched by this new research can be divided into five broad categories: deconstructing scholarship on Buddhist/Muslim interactions, cultural and religious exchanges, perceptions of the other, transmission of knowledge, and trade and economics. The subjects covered are wide ranging and demonstrate the vast challenges involved in dealing with historical, social, cultural and economic frameworks that span Central and South Asia of the premodern world. We hope that the results show promise for future research produced on Buddhist and Muslim encounters. The intended audience is specialists in Asian Studies, Buddhist Studies and Islamic Studies.
de Gruyter, 9783110629163, 233pp.
Publication Date: August 19, 2019
About the Author
Ingo Strauch and Blain Auer, University of Lausanne, Switzerland.