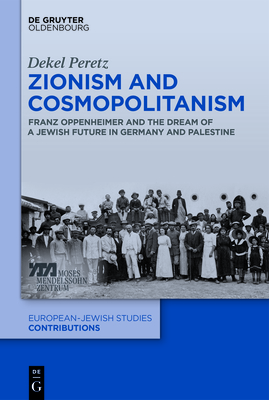 Zionism and Cosmopolitanism
Franz Oppenheimer and the Dream of a Jewish Future in Germany and Palestine
Hardcover

* Individual store prices may vary.
Description
Die Reihe Europ isch-J dische Studien repr sentiert die international vernetzte Kompetenz des Moses Mendelssohn Zentrums f r europ isch-j dische Studien (MMZ). Der interdisziplin re Charakter der Reihe, die in Kooperation mit dem Selma Stern Zentrum f r J dische Studien Berlin-Brandenburg herausgegeben wird, zielt insbesondere auf geschichts-, geistes- und kulturwissenschaftliche Ans tze sowie auf intellektuelle, politische, literarische und religi se Grundfragen, die j disches Leben und Denken in der Vergangenheit beeinflusst haben und noch heute inspirieren. Mit ihren Publikationen wei sich das MMZ der ber 250j hrigen Tradition der von Moses Mendelssohn begr ndeten J dischen Aufkl rung und der Wissenschaft des Judentums verpflichtet.
In den BEITR GEN werden exzellente Monographien und Sammelb nde zum gesamten Themenspektrum J discher Studien ver ffentlicht. Die Reihe ist peer-reviewed.
Walter de Gruyter, 9783110726923, 315pp.
Publication Date: January 31, 2022
About the Author
Dekel Peretz, University of Potsdam.