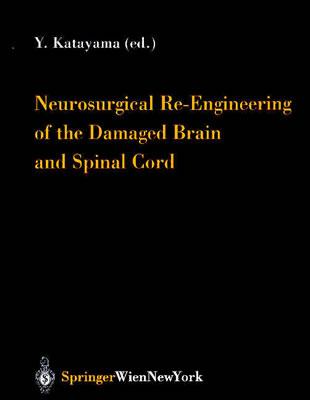 Neurosurgical Re-Engineering of the Damaged Brain and Spinal Cord (ACTA Neurochirurgica Supplement #87) (Hardcover)
Springer, 9783211009208, 186pp.
Publication Date: August 28, 2003
* Individual store prices may vary.
Description
This volume is the second in a new series of pro- The task carried out through the collaboration of ceedings covering the official scientific meetings of the neurosurgeons and specialists in neurorehabilitation Neurorehabilitation Committee of the World Federa- cannot be viewed simply as a restoration of function or tion of Neurosurgical Societies (WFNS). The first reconstruction of structure. Recent advances in neu- scientific meeting of the WFNS Neurorehabilitation roimaging techniques have begun to demonstrate that Committee was held successfully in Munster, Ger- it involves extensive functional and structural reorga- many, in 2000 under the auspices of Professor Klaus nization of neural networks within the brain and R. H. von Wild. The proceedings of that meeting probably the spinal cord. On this basis, we felt that it (Functional Rehabilitation in Neurosurgery and Neu- might be more appropriate to refer to such activities as rotraumatology) were published as a supplement to re-engineering of the damaged brain and spinal cord. Acta Neurochirurgica (volume 79, 2001). This first In order to encapsulate such a concept, the second scientific meeting highlighted the important role scientific meeting was entitled the Second Interna- played by neurosurgeons in neurorehabilitation be- tional Symposium on Neurosurgical Re-engineering of at an early period after brain or spinal cord the Damaged Brain and Spinal Cord (NRDBS'02). ginning damage.
or
Not Currently Available for Direct Purchase