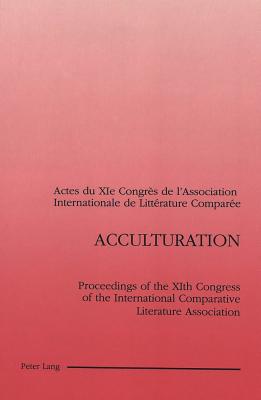 Acculturation (Paperback)
Peter Lang Gmbh, Internationaler Verlag Der W, 9783261031433, 284pp.
Publication Date: April 1, 1994
* Individual store prices may vary.
Description
The subject of acculturation lies at the heart of Comparative Literature in its relationship to cultural studies. It attempts to capture and to articulate the nature of the interaction of cultures through literary texts. In the past, acculturation has often manifested itself through the dominance of an invading or invasive culture over another; in fact, it has not infrequently been synonymous with the subjection of non-European cultures to Western civilization. Yet, it can be shown that the receptor culture, far from being passive, has the ability to appropriate and transform the invader culture which in turn undergoes acculturation, a dynamic of great complexity, never at a standstill.
Many of the phenomena described in this volume relate to the second type of acculturation, which is no longer a more or less official program of enforced cultural adaptation, but a far more pervasive and spontaneous movement of feedback which can indeed be reciprocal and eventually lead to intercultural dialogue.
or
Not Currently Available for Direct Purchase