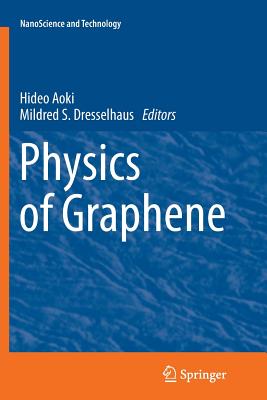 Physics of Graphene (Nanoscience and Technology)
Paperback

* Individual store prices may vary.
Other Editions of This Title:
Hardcover (1/7/2014)
Description
Experimental Manifestation of Berry Phase.- Probing Dirac Fermions in Graphene by Scanning Tunneling Microscopy and Spectroscopy.- Electron and Phonon Transport in Graphene in and out of the Bulk.- Optical Magneto-Spectroscopy of Graphene-Based Systems.- Graphene Constrictions.- Electronic Structure of Monolayer and Multilayer Graphene.- Graphene - Topological Properties, Chiral Symmetry and their Manipulation.- Aspects of the Fractional Quantum Hall Effect in Graphene.- Symmetry Breaking in Graphene Quantum Hall Regime - the Competition between Interactions and Disorder.- Weak Localization and Spin-Orbit Coupling in Monolayer and Bilayer Graphene.
Springer, 9783319352527, 350pp.
Publication Date: August 23, 2016