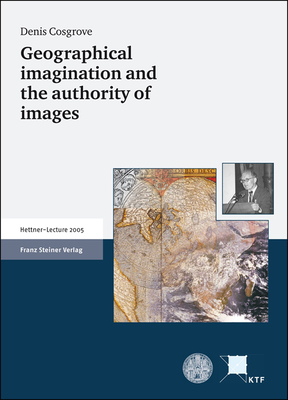 Geographical Imagination and the Authority of Images (Paperback)
Franz Steiner Verlag Wiesbaden GmbH, 9783515088923, 104pp.
Publication Date: December 1, 2006
* Individual store prices may vary.
Description
Geographical imagination and the authority of images collects three papers and an interview on the themes presented and discussed during the 2005 Hettner lectures. Cosgrove examines the roles that vision and imagination have played in shaping material and represented landscapes at scales ranging from the local and regional to the global and cosmic. The book presents substantive studies of cosmographic and global mapping, the picturesque tradition and suburban Los Angeles, and the use of aeTranspennine' England as a geographical art gallery. Embedded in these are theoretical and ethical reflections on the ways that we come to know the world, ourselves and each other through geographical engagements, especially when these are mediated through graphic images. The interview locates these themes within the context of Denis Cosgrove's development as a geographer and his response to debates within the discipline about the roles of imagination, culture and representation within geographies's humanities tradition. Contents Peter Meusburger / Hans Gebhardt: Introduction: Hettner-Lecture 2005 in Heidelberg Denis Cosgrove: Apollo's eye: a cultural geography of the globe Denis Cosgrove: Landscape, culture and modernity Denis Cosgrove: Regional art: Transpennine geography remembered and exhibited Tim Freytag / Heike Joens: Vision and the, culturalae in geography: a biographical interview with Denis Cosgrove The Klaus Tschira Foundations gGmbH u Photographic representations: Hettner-Lecture 2005 u List of participants.
or
Not Currently Available for Direct Purchase