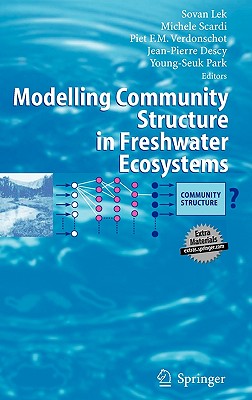 Modelling Community Structure in Freshwater Ecosystems (Hardcover)
Springer, 9783540239406, 518pp.
Publication Date: April 1, 2005
Other Editions of This Title:
Paperback (10/21/2014)
* Individual store prices may vary.
Description
The landmass on which we live is an integral part of our water catchment. Any human - tivity will inevitably have some consequences on the availability and composition of fresh waters. These consequences are becoming increasingly important and detectable as the - man population grows. The problem is to be addressed at the global scale, as frequently, decisions made have inter-regional and international impacts, and must therefore be coor- nated. In a number of European Member States, for example, the availability of water - sources depends on the activities of other upstream countries. The demand for fresh water in Europe, as well as in the world, is increasing. There is an upward pressure on European water demand for public supplies (drinking water, recreation, etc. ), for industry, and for - rigated agriculture. The ecological impacts of different uses are complex, and currently not always predictable. This book should help planners in their decisions on different water management options for human use. Water, of course, is not only relevant as a resource, exploited for human activities, but it is also relevant to aquatic ecosystems and to their quality. Preservation and restoration of the ecological quality of these ecosystems have a major social impact, as it has been stressed in several European Community actions.