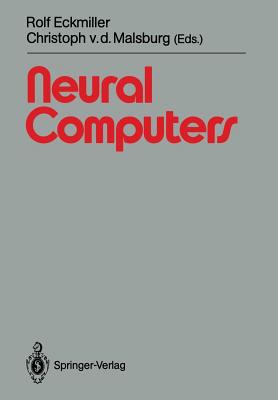 Neural Computers (Springer Study Edition) (Paperback)
Springer, 9783540508922, 566pp.
Publication Date: March 30, 1989
Other Editions of This Title:
Hardcover (2/22/1988)
* Individual store prices may vary.
Description
the outcome of a NATO Advanced Research Workshop (ARW) This book is held in Neuss (near Dusseldorf), Federal Republic of Germany from 28 September to 2 October, 1987. The workshop assembled some 50 invited experts from Europe, Ameri- ca, and Japan representing the fields of Neuroscience, Computational Neuroscience, Cellular Automata, Artificial Intelligence, and Compu- ter Design; more than 20 additional scientists from various countries attended as observers. The 50 contributions in this book cover a wide range of topics, including: Neural Network Architecture, Learning and Memory, Fault Tolerance, Pattern Recognition, and Motor Control in Brains versus Neural Computers. Twelve of these contributions are review papers. The readability of this book was enhanced by a number of measures: * The contributions are arranged in seven chapters. * A separate List of General References helps newcomers to this ra- pidly growing field to find introductory books. * The Collection of References from all Contributions provides an alphabetical list of all references quoted in the individual con- tributions. * Separate Reference Author and Subject Indices facilitate access to various details. Group Reports (following the seven chapters) summarize the discus- sions regarding four specific topics relevant for the 'state of the art' in Neural Computers.