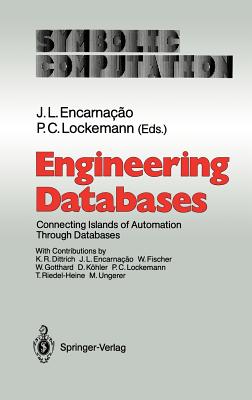 Engineering Databases (Hardcover)
Connecting Islands of Automation Through Databases
Springer, 9783540520597, 229pp.
Publication Date: May 7, 1990
Other Editions of This Title:
Paperback (10/1/2011)
* Individual store prices may vary.
Description
Automation is nothing new to industry. It has a long tradition on the factory floor, where its constant objective has been to increase the productivity of manufacturing processes. Only with the advent of computers could the focus of automation widen to include administrative and information-handling tasks. More recently, automation has been extended to the more intellectual tasks of production planning and control, material and resource planning, engineering design, and quality control. New challenges arise in the form of flexible manu- facturing, assembly automation, and automated floor vehicles, to name just a few. The sheer complexity of the problems as well as the state of the art has led scientists and engineers to concentrate on issues that could easily be isolated. For example, it was much simpler to build CAD systems whose sole objective was to ease the task of drawing, rather than to worry at the same time about how the design results could be interfaced with the manufacturing or assembly processes. It was less problematic to gather statistics from quality control and to print reports than to react immediately to first hints of irregularities by inter- facing with the designers or manufacturing control, or, even better, by auto- matically diagnosing the causes from the design and planning data. A heav- though perhaps unavoidable - price must today be paid whenever one tries to assemble these isolated solutions into a larger, integrated system.