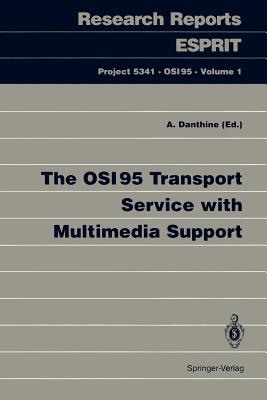 The Osi95 Transport Service with Multimedia Support (Research Reports Esprit / Project 5341. Osi95 #1) (Paperback)
Springer, 9783540583165, 515pp.
Publication Date: September 28, 1994
* Individual store prices may vary.
Description
The tremendous development of the communication environment with local area networks and broadband ISDN has opened the way for drastic changes in network performance and has introduced new services. Within the framework of Open Systems Interconnection (OSI), the goal of the ESPRIT project OSI95 (High Performance OSI Protocols with Multimedia Support on HSLANs and B-ISDN) was to design and formally specify a new transport service (and a transport protocol) able to meet the requirements of the new applications and to offer the services available at network and sub-network levels. This report gives an extended presentation of the new networking environment and the rationale for new standards, then presents the various tasks and goals of the OSI95 project.