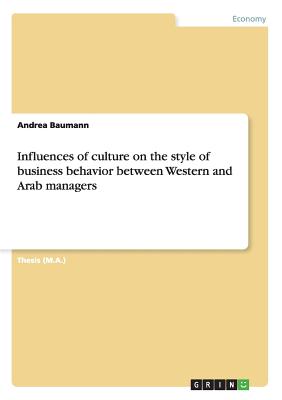 Influences of Culture on the Style of Business Behavior Between Western and Arab Managers (Paperback)
Grin Publishing, 9783638866422, 112pp.
Publication Date: November 30, 2007
* Individual store prices may vary.
Description
Thesis (M.A.) from the year 2006 in the subject Business economics - Business Management, Corporate Governance, grade: 1, University of Vienna (BWZ - Betriebswirtschaftliches Zentrum), 60 entries in the bibliography, language: English, abstract: International business activities are expanding significantly and so awareness of both cultural similarities and differences is becoming increasingly important. Internationalization is no longer a foreign word and more and more business people now undertake the task of doing business outside of their home country. To succeed in international business requires an understanding of various cultures and the sensitivity to cope with differences. While doing business with people from many nations, a sense of dealing with conflicting approaches is inevitable. Managers with global views and skills in international communication are more sought after than ever. At the same time, managers are seeking ways to participate in cross-cultural management and to avoid any misinterpretation.