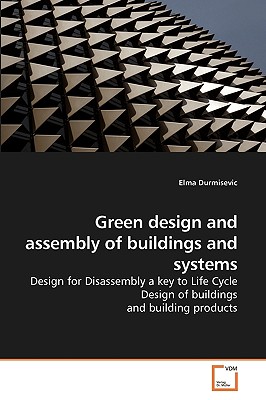 Green design and assembly of buildings and systems
Paperback

* Individual store prices may vary.
Description
The conventional way of construction has become a burden to the dynamic and changing society of the 21st century. Developers and real estate managers warn that there is a miss-match between the existing building stock and changing demands with respect to the use of buildings. A report by the World Resource Institute projects 300% rise in material use as world population and economic activity increases over the next 50 years. On other hand, raw materials are gradually diminishing and becoming expensive, landfill sites are filling up and waste disposal fees are increasing. Dismantling, reconfiguring and transforming of buildings can improve the total life cycle performance of the building. Dr. Durmisevic proposes new ways of bridging the current gap between demolition and disassembly. Durmisevic indicates that Dynamic changes in use of buildings coupled with growing issues related to effective use of materials in construction will require fundamentally different way of design and construction in the future. Durmisevic's vision is one in which homes become extensively transformable, and disassembly and reconfiguration is possible at all construction levels, spatial as well as material.
VDM Verlag, 9783639112627, 312pp.
Publication Date: March 18, 2010