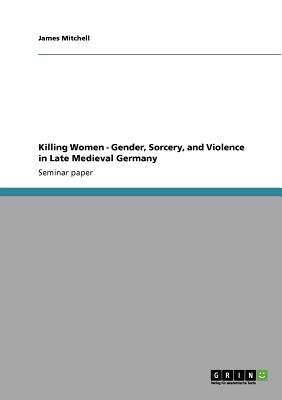 Killing Women - Gender, Sorcery, and Violence in Late Medieval Germany (Paperback)
Grin Publishing, 9783640741830, 76pp.
Publication Date: November 11, 2010
* Individual store prices may vary.
Description
Seminar paper from the year 2008 in the subject Art - Art Theory, General, grade: A, San Francisco State University, language: English, abstract: In this essay we will examine in detail the process by which witchcraft became deliberately and definitively feminized in fifteenth-century Germany, and we will also show how contemporary artists of the time made use of the prevailing popular notions about witches to depict them in accordance with the "evil old woman" archetype. We will also see how these women subjects became eroticized through their depiction as young seductresses and as participants in diabolical sexual extravaganzas of various kinds. Finally we will show how the witchcraft fright presented the same artists with the opportunity of illustrating women in sexually suggestive, not to say pornographic poses, made publicly permissible and even fashionable for the first time in the history of German art.