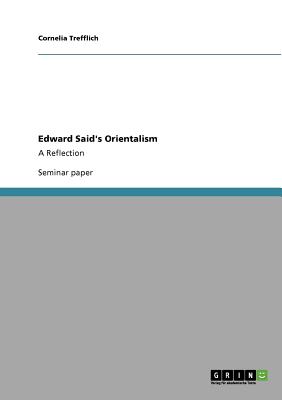 Edward Said's Orientalism (Paperback)
Grin Verlag Gmbh, 9783640791491, 56pp.
Publication Date: January 13, 2011
* Individual store prices may vary.
Description
Seminar paper from the year 2007 in the subject Cultural Studies - Miscellaneous, grade: 1,3, University of Leipzig (Institut f r Kulturwissenschaften), course: Decolonization, language: English, abstract: Edward Said is one of the most respected and criticised scholars of our times. Being an exiled Palestian and American intellectual in one person caused him to question a number of commonly accepted, but biased concepts about the world invented and constructed by the politically superior powers. His concern for Palestine as well as his contradictory double identity are reflected in all is works and writings. This paper will focus mainly on "Orientalism," its main arguments, the arising methodological contradictions and their connection to the paradoxical identity of Edward Said himself. Furthermore, it will take into account some ideas Said develops in "Culture and Imperialism," such as the hegemony of culture, resistance against a superior one, and, most importantly, the hybridity of culture.